Bell Middle School Breaks Ground on New Classroom Addition 0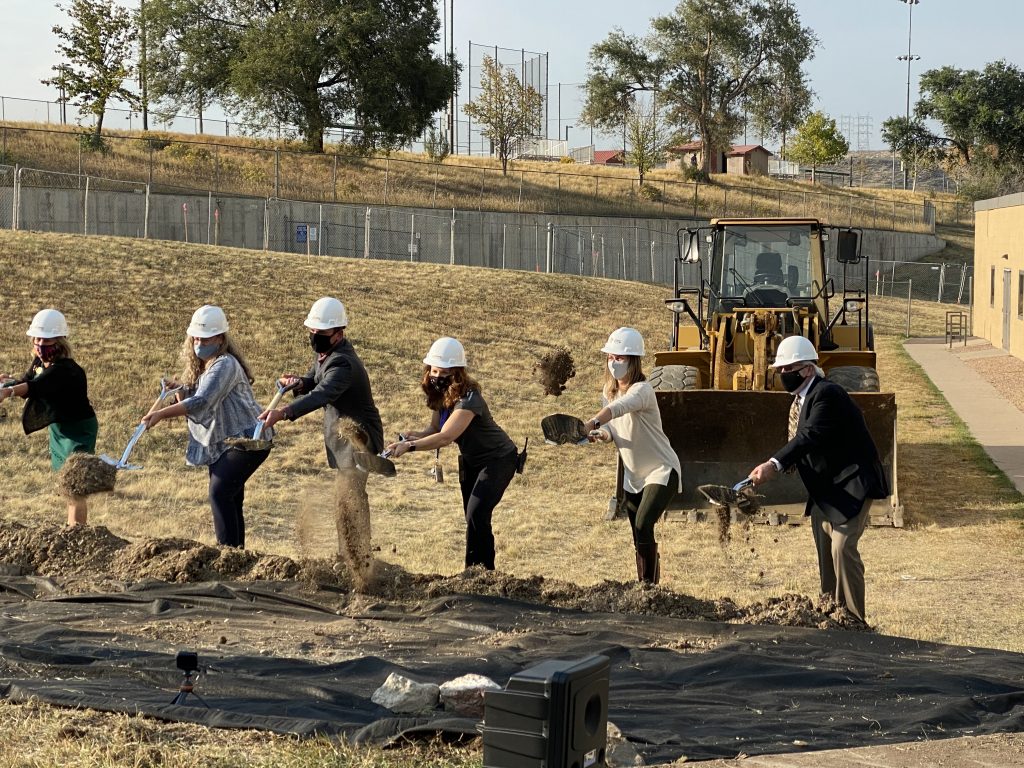 The groundbreaking marks the start of phase II for Bell Middle School.
FOR IMMEDIATE RELEASE
GOLDEN, Colo.— Sept. 30, 2020-
Eidos Architects and Jefferson County School District celebrated the groundbreaking for phase II of Bell Middle School today.
The milestone marks the latest progress of the District's 2018 bond. Phase II includes an 8,900 square foot addition of four new science rooms and bathrooms as well as an interior renovation of existing science rooms and classrooms. A fire sprinkler system will also be added throughout the building.
"The design for new addition strategically locates the new science rooms at the west end of the school to create a continuous corridor for student circulation and general safety," Andrea Nicholl who is the Project Architect at Eidos said. "The architecture of the addition complements the materials and language of the existing school with the masonry colors and patterns as well as the ground face concrete masonry unit wall that is also part of the cafeteria addition we designed two years ago."
The project is currently contracted at $5.1 million for phase II. The general contractor is Golden Triangle Construction (GTC) and is set to be completed in August 2021.
Eidos Architects have completed more than 150 educational projects. They also broke ground on the site of Castle View High School's CTE addition in Castle Rock, Colorado in late May.
Watch the full groundbreaking here. 
# # #
The Eidos Architects Story
In 2002, our Founders set out together to chase a vision. A vision of building an architectural firm that brings positive community impact to the place they call home. Today, we are a team of 25 members who focus on planning, designing and constructing places that are aesthetically pleasing, but also functional, durable, cost effective and easy to maintain. We design with community in mind on projects such as K-12 schools, religious facilities, affordable housing and municipal buildings. To learn more about us and our architectural experience visit our website. To stay up to date on current Eidos projects and more, connect with us on social, @EidosArchitects.