Posted in:
Community Impact
Read Full Post
It is amazing how quickly time passes by. It has been 3 months since our Intern Miles completed his DPS Career Connect Internship Program with us. We recently met up and checked back in with him. He is doing amazing and in the middle of applying to colleges all over the country. Best of luck, […]
Read Full Post
#TeamEidos joined Denver Rescue Mission for their annual golf tournament. It was a blast, thanks for having us!
Read Full Post
Congratulations to our DPS Career Connect Intern, Miles. He spent the last 6 weeks learning the in's and out's of Architecture Marketing with #TeamEidos.
Read Full Post
#TeamEidos was proud to participate in the Seeds of Hope Golf for Hope event yesterday!
Read Full Post
Congrats to Michelle for winning the #TeamEidos 2018 March Madness Bracket!
Read Full Post
#TeamEidos is joining in on the March Madness too. What better way to donate to local charities than through healthy competition!
Read Full Post
#TeamEidos was incredibly honored to be a part of the Ralston House ground breaking yesterday. We are proud to support the communities and "help to stop the abuse and start the healing" for child victims.
Read Full Post
#TeamEidos' Lori Hanson is at her alma mater the University of Kansas. Swing by the career fair in the Union from 1-4 if you are in the area!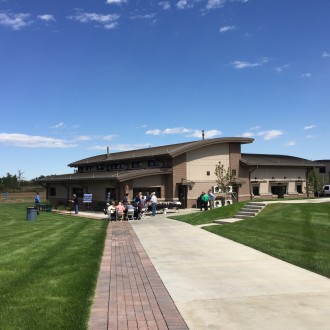 Read Full Post
Eidos Architects was proud to work with FEI Engineers, Inc. on the new St. Vrain Wastewater Treatment Facility.  Check out the video below to learn more about this award winning project.