Castle View High School Breaks Ground on Career Technical Education Addition 0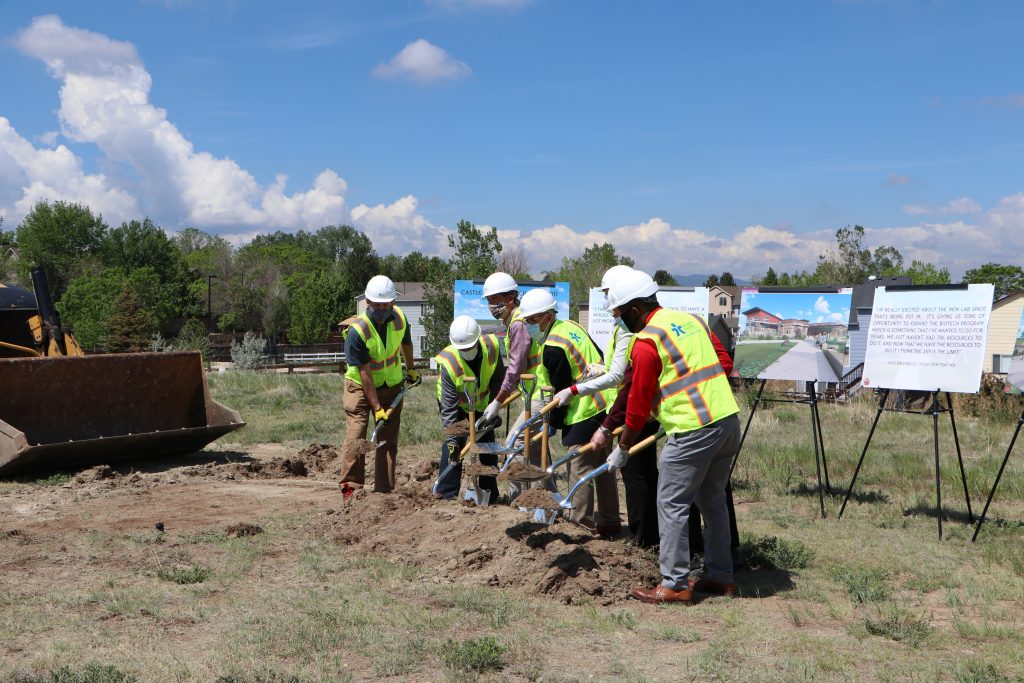 Work persists on Castle View High School's Career Technical Education addition as procedures actively transform to meet safety requirements during the coronavirus pandemic.
FOR IMMEDIATE RELEASE
Castle Rock, Colo.— July 17, 2020-
Eidos Architects and Douglas County School District celebrated a socially-distanced ground breaking at the site of Castle View High School for a new Career Technical Education (CTE) addition in late May.
The 28,000 square foot addition will feature CTE spaces for journalism, engineering and science laboratories, and supporting classrooms. The space will accommodate up to 2,200 students, grades 9-12 to support their growing student body.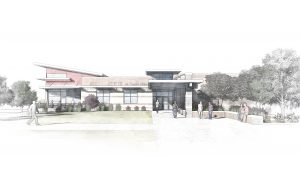 "We have overgrown our capacity here at Castle View with the number of students we service," Rex Corr, Principal of Castle View High School said. "This is going to enable us to provide some more excellent space and some very specific programming."
The first-of-its-kind ceremony quickly transformed from a large community celebration to an invitation-only event amidst the coronavirus pandemic. All attendees were required to wear masks, gloves, and socially distance themselves as the district broke ground on their new project.
"Breaking ground during a pandemic while still prioritizing safety and health shows we can get the work done," Jennifer Thong, Principal of Eidos Architects said. "We are excited to work with the Douglas County community on this project."
Eidos Architects recently completed a CTE facility for Liberty High School and is in the design phase for a CTE at Brighton High School.
Along with Owner's Representative NV5, construction will be completed by Adolfson & Peterson Construction. Expected project completion date is August 2021.
# # #
The Eidos Architects Story
In 2002, our Founders set out together to chase a vision. A vision of building an architectural firm that brings positive community impact to the place they call home.  Today, we are a team of 27 members who focus on planning, designing, and constructing places that are aesthetically pleasing, but also functional, durable, cost effective and easy to maintain. We design with community in mind on projects such as K-12 schools, religious facilities, affordable housing, and municipal buildings. To learn more about us and our architectural experience visit our website. To stay up to date on current Eidos projects and more, connect with us on social, @EidosArchitects.